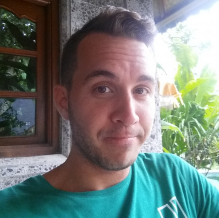 Volunteer since
2016
Speaks
English, German, Swedish
Native swedish speaker. Speaks and writes english to a very high degree. I can also make myself understood and understand basic german!
About me
I'm a 28 year old Swede. Interested in natural medicines, traveling, eco- organic- sustainability, farming, survival & health! I enjoy most sports, fishing, reading and meditation. I'm a hard worker and fast learner. Give me a shot and I'll show you 110%.
Preferred location
I'm a world traveler since December 2015. Interested in learning about organic farming, construction, permaculture, gathering, wildlife, animal caretaking, natural medicines and lots more. I'm a hardworking healthy young Swede who's not afraid of digging in and getting dirty!
Skills
I studied computer science in school. I've done 9 months of construction(bathrooms, tiles, moisture protection etc). Worked at Internet cafes, been a personal assistant and for the last 5 years I've been working with kids that has dyslexia and neuropsychiatric disorders such as asperger syndrome and adhd. I'm a hard working, empathetic, patient fast learner. My goal is to one day be self sufficient with my own farm so I want to learn everything there is to know and I wanna get down working hard. I enjoy the feeling of having accomplished something after a days work and being physically exhausted! Its very rewarding!
Additional info
I am not a smoker, I have a drivers license, I am a vegetarian and I have no allergies.
I have very minor allergies to some fruits and nuts. Nothing major.