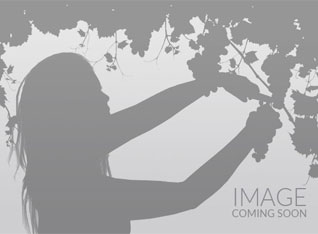 Volunteer since
2019
Speaks
English, Italian
I am Mother Tongue English, speak Italian well, but still make some errors (:-)) Do not write it as well, but can hold a conversation.
Last seen online
2 Days ago
Current location
Italy
About me
I have had a variety of jobs, all of which I have loved, all which bring me back to the land, to the open air and to nature and it's fine animals.
I have a fond respect for nature, and for animals. I practice what I preach...but preach very little. I am an observer, a listener and doer. I've learnt from a very early age to appreciate all I have, no matter how little or even the abundance. I love to learn and if with the skills I have I love to share.
I love reading, most things in fact, I don't really understand politics, I mostly appreciate animals more than I do some people, but I also am aware that we are mostly all one...(depending on what you believe) . I certainly appreciate a good belly laugh and those who laugh at what seems to be serious.
Oh and goodness I do love being put out of my comfort zone.
Preferred location
Hi there hosts,
Firstly about me, I am looking for a place where I can continue to learn and be part of projects.
I have been part of projects before both paid and unpaid. And would love to hear from people who are wanting some extra hands for a few hours a day.
My objective is to continue a journey where I can have a balance of exchange and discovery. A place were I can be lost on the land, make, cut, clean, dig, prune......the land is calling me again.
Skills
I am Australian, I speak some Italian and love working the land. I am a quick, sharp learner and can do most things, both inside and out. I am use to working hard, and very hands in. In the past I have looked after an agriturismo in Lazio, the tourists/clients, worked in the garden, planted, picked, cooked and even preseved. I am pretty resourceful and have also looked after animals before, horses, dogs, cats, pigs, lambs just to name a few.
I also normally teach English on line where ever I go...but this is paid.

Additional info
I am not a smoker, I have a drivers license, I am a vegetarian and I have no allergies.
I have a slight irritation with almonds, but it is not critical.
Payment verified
Email verified
Phone verified
Fast response
Review received
Experienced
Passport verified