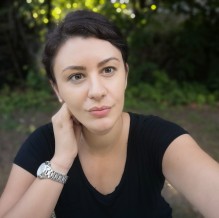 Volunteer since
2019
Speaks
Spanish
I understand Spanish well, but in wroting and spelling I'm not so good.
About me
Working currently on a cruise ship in the U. S. I'm going home mid may so during the summer period and my vacation from work i wanted to do something that's gonna help other people. My hobbies are travelling, reading books, hiking. I'm a person who wants to explore the world.

Preferred location
I will travel in the countries I've selected. But if there are hosts from another countries that want me I'll consider them. Thank you.
Skills
I've studied architecture but now I'm currently working on a cruise ship.
I have skills in arts and crafts, drawing, building things up. I speak advanced English. I love team work.

Additional info
I am a smoker, don't have a drivers license, I am not a vegetarian and I have no allergies.
Smoker, but can live without it.
Payment verified
Fast response
Review received
Experienced
Email verified
Passport verified
Phone verified