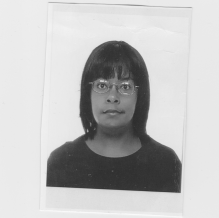 Volunteer since
2017
Speaks
English, Spanish, French
My spoken Spanish is rusty. I haven't spoken it in 35 years. But that seems to be the predominant language of the places which are willing to hire me as an English teacher, in which I struggle.
Last seen online
11 Months ago
About me
I am a maths and physics teacher by licensure in several states and 2 countries. I like to read, sew, and ice skate. I like classical music, Beethoven, Haydn, Mozart, etc. I started my languages in school with Latin in high school.
Preferred location
I would like to start with Mexico where I currently am. I would prefer to find myself back in Europe some time soon, preferably France, Belgium or Ireland or the UK or maybe Germany.
Skills
I majored in Biomaterials Engineering at M.I.T. and Environmental Law at Yale, also International Human Rights law and Information Systems at Université de Liège, but since there is almost no need for any of that in the world when you are elderly like I am, I offer pet sitting, computer help, and English language lessons. In my old age I am having to fall back on the fact that English is my first language and that's probably the only thing the world will want from me even though I used to think I had more to offer than that.
Additional info
I am not a smoker, I have a drivers license, I am not a vegetarian and I have no allergies.