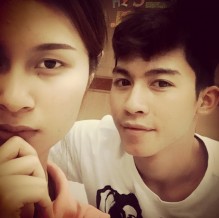 Volunteer since
2017
Speaks
English, Thai
Have been studying a Spain for for few days....but mostly using English for communication...
Last seen online
9 Months ago
About me
Good morning.... over there .here is in Asia part of the world...in the Bangkok capital city... hopefully there will be also nice weather...here is mostly so warm outside..... including Heavy rain for the coming Tim e...

Preferred location
All in my opinion is that I can do what I would like to do it's volunteer for the people who are still waiting for us to do something for them...
Skills
I have been working at the pharmacy and finish my practical nursing for the children also for older people...
Additional info
I am not a smoker, don't have a drivers license, I am not a vegetarian and I have no allergies.
Drink for only social one in a while... Flexible with anything