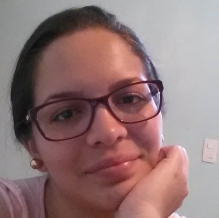 Volunteer since
2017
Speaks
English, Spanish, Portuguese
I love English and Portuguese I've been studying both languages for more than 2 years and for a year and a half I've been working in customer service in both languages as well. Even though, I know how to write them and speak them well I also think that you never stop learning a language even my native language (Spanish). Being in a country surrounded by native speakers, surely will help me to continue improving my language skills.
Last seen online
11 Months ago
About me
I'm a friendly person, respect is my favorite value and I try to apply it to every circumstance that I am evolve in. I'm hardworking I really get bored when I don't have anything to do. I hate the excuses so there is nothing that I can't do unless I don't want to.
Preferred location
I would like to improve my Portuguese and English skills working in different places around the world and learn about the different cultures. I'm also interested in developing new skills.
Skills
I have studied Portuguese and English, I love to teach languages it doesn't matter the age of the person, I also like to interact with children. Learn is something that I'm really interested in, I'm a lover of the nature as well.
Additional info
I am not a smoker, don't have a drivers license, I am not a vegetarian and I have no allergies.
I don't have a driver license however I've been practicing for more than a month to get my license driver at the end of the year.