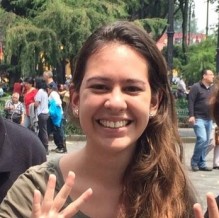 Volunteer since
2016
Speaks
English, Spanish
I can understand French and Portuguese and can speak a little of both.
About me
I have worked as a teacher before, I enjoy building and repurposing furniture, but am not very experienced yet. I enjoy reading and horseback riding. I also love learning new things and am a very quick learner.
Preferred location
I would love to travel through Europe, especially through my selected countries, but am open to hosts from other countries and continents too. I intend to go from one location to the other and would prefer if they were nearby.
Skills
I have taught both English and Spanish, I have a certificate in interior design. I also grew up in a small cattle farm, and have (limited) experience with carpentry and painting. I have vast babysitting experience and excellent hairstyling skills. I am a great cook and have excellent outdoor skills. Vast experience in facepainting and arts & crafts. Can't sew much but gimme glue and I'll make anything.
Additional info
I am not a smoker, don't have a drivers license, I am not a vegetarian and I have no allergies.