About the workproject
We need 10 volunteers
We are Book Of Life (BOL) a non profit registered church and ministry which is dedicated on spreading the Living Gospel of Messiah. It was founded to meet the happier living in spiritual life, mental, health and physical needs of people as a way of expressing the love and care of God to His Children. Book Of Life is based in Zomba City in Malawi in Africa.

In three short years its founding of Youth Bible Study Centres program under Book Of Life (BOL), it has played a major role in the transformation of Youths from rural and urban areas with too many unproductive, unsupervised, uncounselled youths with too much time to get into troubles because there is no one providing these Youths with valuable structured program that promote positive values, biblical values, healthy habits and education. Many young people dropped out from schools, unwanted pregnancies, smoking, petty theft, robbery, contracting Sexual Transmitted Infections, alcohol and drug abuse and abortion. Through Youth Bible Study Centres, Youths have passion for God, hunger for Bible reading, abstenance, more focus on prayers, more focus on their education, love their parents, abounding joy in the Lord, regular pattern of confessing sins and repentance, regular commitment to fasting.

Youth Bible Study Centres program are now operated as an adjunct strategy where Bible studies, reciting of Bible Verses, Bible story telling, singing of choruses, life skills, peer education, counselling, moral guidance and sports activities. The Program is after _school program that targets elementary _age and those in secondary schools by developing healthy relationships sharing biblical truth, playing games, and ultimately being a part of brining life change through mentorship and life _on_life investments. Youth Bible Study Centres through our Local Volunteers provide children, teens and young people with positive role models, encourage youths to break out the destructive cycles that surround youths and help them live in their full potential. Youth Bible Study Centres Project offers a range of high quality programmes in communities, enhancing the Youths in local activities and ensure youths and Young people have skills and support they need to succeed.

Volunteers are wanted to help Teaching the Bible, Teaching English language, Life skills, Help to make real difference to youths in spiritual life, mental, health and physical needs, Help Orphans, Organising games, Bible story telling and songs and singing with children and setting up activities, arts and crafts.
My project blog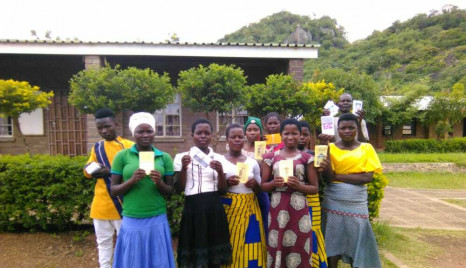 HELP BOOK OF LIFE (BOL)
August 20, 2022
Greetings from Malawi in Africa!We are Book Of Life (BOL) a non profit registered church and ministry which is dedicated on spreading the Living Gospel of Messiah. It was founded to meet the happier living in spiritual life, mental, health and physical needs of people as a way of expressing the love and care of God to His Children.We offer a range of high quality programmes in communities, enhancing the Youths in local activities and ensure young people have the skills and support they need to succeed. Our goal is to ensure that every young person regardless of their circumstances or background has the opportunities and support to achieve their potential.We are in need of carpentery tools and sewing machines to help Orphans and other vulnerable Children by training them so that they may become self employed and self _reliance. Make a real difference to Orphans in Malawi by supporting Book Of Life.Email Us :bookoflifemw@gmail.comTogether we can reach out many Youths with the Living Gospel of Christ and Development Skills.Thank You