14 Days Environment Conservation Volunteering Project Uganda
February 5, 2020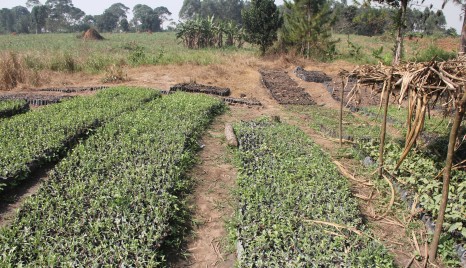 This 14 days volunteering program, will take you to the heart of Uganda where you get involved in meaningful volunteer work. We ask volunteers interested in the Uganda environment conservation volunteer work to commit at least two weeks or more in order to ensure a worthwhile experience for both your hosts in Uganda and yourself. But we accept volunteers from a minimum of 7 days to 12 weeks.
The trip starts and ends in Uganda's capital Kampala. You will be based in Mukono or in a rural based program. Mukono is one of the most relaxed and attractive suburbs, east of Kampala (the capital city of Uganda). Mukono is a great place to stay if you want to explore Uganda's fascinating capital city or the adventure capital- Jinja.
Mukono has her own tourist attractions and you will discover many during your humanitarian service placement with us. These tourist attractions include but not limited to:
Mabira Forest which is famous for forest walks, Picnics, cycling trails, ziplining, over 100 Species of moths and 300 bird species. Mabira forest is also popular for its rich on Flora & Fauna
Lake Victoria - Africa's largest lake and second largest fresh-water lake in the world
Sezibwa River – which is believed by Buganda legend to have been born. The river flows into Lake Kyoga. Sezibwa falls offers beautiful scenery for tourists and nature lovers. The site also has a natural forest reserve which is popular for forest trails and nature walks, bird watching with over 100 bird species and wildlife.
Kalagala Falls- one of the most beautiful, thundering falls and naturally endowed waterfalls in the country. Kalagala Falls are found along the Victoria Nile within Kalagala village, Kangulumira sub-county in Kayunga district (formerly part of Mukono district)
VOLUNTEER WORK IN UGANDA
Day 1-2:Arrival and Orientation
Our Coordinator will arrange a pickup for you from the airport in Entebbe at agreed time and they will drive you to the volunteer home outskirts of Kampala. Orientation and Placement will be done the next day.
On the second day, our Coordinator will give an orientation about the project you will be working on. You will be working with the Environment Conservation program while learning about the culture and customs of the local Ugandan people.
Day 3-13:Volunteer Work
THE PROGRAM IN MUKONO:
Go Volunteer Africa believes in (re)connecting people with our planet and with each other and this is true when you volunteer on our Uganda environment conservation project. This Uganda environment conservation volunteer work program brings people together from around the globe to plant thousands of trees, learn, connect, give back, grow and get active.
Not only will you gain the invaluable experience of travel, but more often than not you will be immersed in a local culture, meet local people and share their lives and do something meaningful. At the end of your volunteering experience, your greatest reward will be to know that you have made a difference in the lives of others (and they in yours), contributed to their community and helped sustain their development.
Volunteering in Uganda on an environment conservation project is one of the most rewarding, exciting experiences that a volunteer can have. As a volunteer, you will have the opportunity to try different roles at the project site, dependent on your interests and skills. The Uganda environment conservation volunteer work does not require specialized skills, and volunteers for both short and long-term placements, are accepted all the year round.
Go Volunteer Africa is looking for volunteers who wish to get involved in environmental conservation efforts in Uganda. These volunteers have the chance to interact directly with the community by preparing and coordinating workshops and activities with local staff, plant trees, reach out to schools and work on tree nurseries, supply solar cookers, water filters, high-efficiency cook stoves, solar lights, and other green technologies that will help to optimize water and other agricultural resource usage.
VOLUNTEER ACTIVITIES INCLUDE BUT NOT LIMITED TO:
· Planting trees
· Working on a tree nursery
· Joining environment education outreaches
· Total Culture experience
The project was created to:
· Facilitate tree nursery projects at village schools or on other nearby lands;
· Plant trees;
· Inspire environmental education in schools;
· Improve nutrition;
· Boost economic development; and
· Help reduce the impacts of climate change.
On the weekends you are encouraged to explore the country with friends you make on the program, and our representatives are available to give travel advice and make bookings for you.
Day 14– Good bye party/ Barbecue night
Your friends at the program will organize a party for you and barbecue night to thank you for the service and your contribution.
PROGRAM DETAILS:
Availability: Project opens all year round
Age Limits: Minimum 18yrs or older for solo travelers. (Families and Groups are accepted)
Program Dates: 2nd or 16th of the month
Arrival dates: 1st or 15th of the month
Working Days: Monday – Friday – 5 days a week, 3-5 hours in a day
Weekends: Safaris & Tours arranged at very friendly fees
Accommodation: Volunteer Guest House (Host Family can be arranged for those interested in deeper culture immersion experience)
Meals: Breakfast, lunch and dinner daily
PLACEMENT BOOKING COSTS:
After application process and acceptance into the program, you will be required to pay a placement booking and confirmation administration fee ofUSD$260. This is charged above the program fee quoted which is paid in cash upon arrival to your host country.
The placement booking fee covers:Administration Costs, Placement Booking & Confirmation,Pre-departure support & documentation, 24-hour international HQ back-up
Program Duration Fees:
· 1 week $160
· 2 weeks $260
· 3 weeks $360
· 4 weeks $460
· 5 weeks $560
· 6 weeks $660
· 7 weeks $ 760
· 8 weeks $860
· 9 weeks $ 960
· 10 weeks $1060
· Extra week + $100
The program fee covers the following.
ü Project orientation
ü Accommodation
ü Three meals a day
ü Airport pickup
ü In-country emergency support
The program fees exclude the following: Visas, flights, insurance, airport drop-off and personal expenses.
To Get Started
Fill Volunteer Application Form link below: