WELCOME HOVOS TRAVELLERS!
November 21, 2018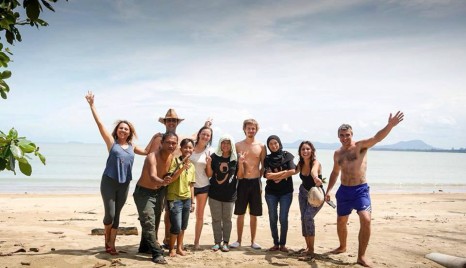 You could travel and see the world, or you can jump in with both feet and have a once in a lifetime experience. Learn a new skill, a different language, get to know the people that are the heart of the country you are staying in. Immerse yourself in a different culture and help someone out while you do it! This is the heart of Hovos.
We don't want to help you just plan a cheap vacation -- anyone can do that. We want to connect you with opportunities and experiences that you never would have had otherwise.
Have you ever spoken a new language and felt a rush as you realised that all your hard work has finally paid off? A whole new world has opened up to you and your travels will be so much richer now that you can speak with the locals and really share in their lives and experiences.
Have you ever pet a chicken and realised how amazingly, incredibly soft they are?
Have you ever planted vegetables knowing that your hard work would help to feed a family in the coming months?
Have you ever woken up in the morning with a sense a wonder, because you are finally living the life you have always wanted? You're finally experiencing the world.
The experiences will always be what you make them -- we just help provide the opportunity.