THE VENEZUELAN RORAIMA TEPUI WITH GLORIA
August 22, 2020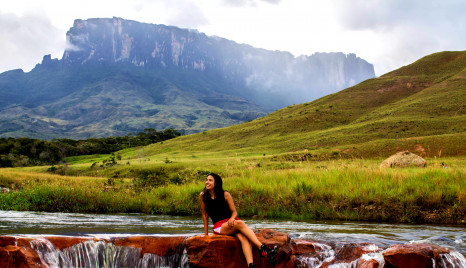 One of the things you have left when you travel are anecdotes. It doesn't matter if they're about the time you got lost on the subway, or when you mistranslated a sentence to a waiter and ended up saying something totally inappropriate; you always remember them fondly. And while some of them may be embarrassing, it's precisely those anecdotes that make travelling so enriching.
There are stories of stories. And the one I tell today is a very particular one.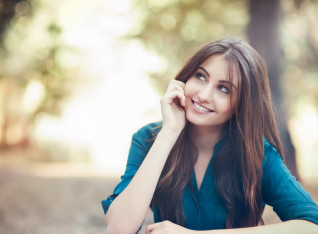 The Mystical Roraima Tepui & Rolando
It was many years ago, when we could still travel without having to worry about a deadly virus. It all started when I decided to go backpacking with two of my best friends to the famous Canaima National Park, which is located in Venezuela, more specifically to go on a hike to Roraima Tepui. I've always been a mountain lover, because I grew up surrounded by them, and Roraima Tepui sparkles with incredible magic even in pictures. Not for nothing did Disney's film, 'UP', draw inspiration from this mystical place to develop the story.
Well, the day of departure finally arrived, and we took the road to Roraima Tepui. The day was beautiful. The sun was barely visible among the clouds, since thick fog was prevailing. My friends and I did nothing but joke and laugh inside the car. It promised to be a great day.
Finally, we arrived at the entrance of the National Park and after getting through the entrance protocol we met the famous Rolando Garcia. This Pemón Indian was well known for being the guide of the Roraima Tepui. He, along with his wife, Zoraida, met us in a small village on the side of the road that led to the town of Santa Elena. The house had such a beautiful atmosphere that no matter how many years go by I never forget. There were orchids everywhere, children running around while Rolando and Zoraida, those humble and hard-working Indians, prepared the equipment for the expedition.
When we left early in the morning, Rolando gave us some guidelines to keep in mind during the journey. Among those, there was one that particularly caught my attention: Rolando told us that we should get on our knees, close our eyes and "ask him for permission to enter" Roraima Tepui. Obviously neither my friends nor I wanted to be disrespectful to our guide, so we simply nodded and did what Rolando told us to do. I don't know what David and Lucy, my friends, were thinking at the time whilst we were all on our knees with our eyes closed. But I do know that I couldn't concentrate on anything and found myself not asking for the permission, rather thinking about the hike ahead. A few moments later, Rolando got up and we followed him. As we took slow steps behind our guide, I thought "well, I don't think Roraima Tepui will be angry for not asking her permission properly".
About two hours passed. The road was very long. It was about 6 hours of walking. And even though the wear and tear was starting to show, I didn't really care. The vegetation and the imposing mountains surrounded by fog had me stunned. I don't know how to explain it, but I could feel a current of energy all over my body. A kind of superior presence was strongly manifested in the environment. I suppose that is what Roland meant when he spoke of the "mystique" of Roraima Tepui.
After several kilometers we finally reached the top. And both my friends and I agreed on one thing: there are no words to describe Roraima Tepui. The view was one of the most beautiful I had ever seen. The immensity of the forests and Tepui made me feel minimal, inferior. The greatness before me left me speechless. I turned to look at David for a moment and he was as amazed as I was. Then I turned to see Lucy and I had never seen such a glow in her eyes. I felt really happy.
The day was beginning to come to an end and it was time to return to Rolando's house. Halfway there, there would be a car waiting to take us back, so it wouldn't be too long to get back, which I appreciated because I was exhausted. When we were only two kilometers away from the car, it started raining heavily. And even though we tried to get to the car as fast as we could, we got everything wet. What a way to end the trip.
When we got to the point where the car was, we tried to dry off as much as we could and got in. A few minutes later Rolando told us that we couldn't leave in that condition, so he offered us to stay the night at his house. There's no doubt that Rolando Garcia's heart is worth its weight in gold.
After an hour's drive he began to calm down, although it was still raining hard. In this regard, Rolando made a comment that I will never forget.
"Hey, this is kind of weird. It hasn't rained like this in a long time," he said.
"Oh yeah? -And how long has it been?" replied Lucy.
"The truth is odd. It's never rained like this before"
"Really?" said Lucy, unable to conceal her amazement
"Yes, that's right. When it's the rainy season, it usually rains at night. In the daytime it's rare. Do you know? It's been a long time since this has happened to me with any visitors. I mean, the fact that it rained this hard. Until you guys came along."
I was petrified of that last sentence. I immediately remembered what Rolando said at the beginning of the tour. "This place is sacred. You must ask permission to enter." I laughed and thought, "I'm sorry, Roraima Tepui. I know you didn't like me. If I come back, I will honor you as you deserve."
When we arrived at the house, Zoraida had food ready for us. That night we had dinner and went to sleep immediately. The next day, David, Lucy and I started packing our things to go back to the capital. And just as we were about to leave, Zoraida and Rolando gave us some presents. They were some sweets and typical clothes of the area. It was something I was very grateful for.
I felt very sad when I heard that Rolando died last year in a protest. I felt as if I had lost something precious. I remember him as he would have liked: hugging his wife, smiling, being happy. And although returning to Roraima Tepui will not be the same without Rolando, I have a desire to return. For him.