INTRODUCING VOLUNTEER TEDX ROB ORMEROD
February 3, 2020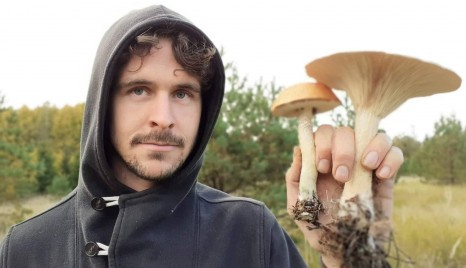 Rob Ormerod is an inspiration to us here at Hovos! We loved his Tedx Talk which he gave at Bath University about volunteering around the world. You can check it out here.
We are honoured he was happy to be interviewed by us and we are now thrilled to share it with you below. Enjoy!


Volunteer your way around the world!
I first came to Ecuador after university in 2010, planning to travel around South America. With a low budget I decided that I would like to spend some time volunteering, mainly to extend the duration of my travels. After a few weeks at a Spanish school in Quito, I found a permaculture community in the mountains to visit. They offered 3 meals a day and a bed in exchange for 5 hours of work. I was planning to stay there for 2 weeks, but 2 weeks became a month, which became 9 months. The community became a home away from home, and somewhere to explore the country from.
At times I felt like I was slaving away for free, I spent a lot of time digging, but all I had to do was look up at the panoramic view of volcanoes to shake of the resentment and feel gratitude for the unique experience I was having. The connections I made whilst living with a group of 20 travellers brought a strong sense of community, of intimacy and a shared purpose, motivated by a reforestation mission rather than a pay check. It felt meaningful.
I have been volunteering since then, at the same project, and at some others in Colombia, Estonia and Denmark. I quickly realised that, as a jack of all trades, a specialised career wasn't for me. So instead of aiming for a high salary, I instead set my sights on living as cheaply as possible. This mentality has allowed me to continue working for free and has enabled me to choose to do only what I want to, rather than what I'm ordered to. Without a doubt this has changed my life. It has given me a lot of free time to read, cook, exercise, play and add a number of strings to my bow. From building, gardening, plumbing, electrics, managing teams, learning languages, organising events; all whilst exploring interesting corners of the globe.
If I had to do it again, I would have planted more trees, it brings a lot of pleasure returning to a farm to visit 5m tall trees I once planted! I also wish I had kept a more thorough diary, I have a terrible memory.
Volunteer projects can be great places to break bad habits and find a new routine. I went from working in an office and watching TV, to waking up at 6 for morning yoga and cooking breakfast for 20 people. It's important to find a project with a mission you agree with. Personally, I like to help small permaculture communities, because I believe in experimenting with alternative forms of agriculture, building, and energy systems. But perhaps you would like to work in a school, or an animal sanctuary, or on a boat sailing across the Atlantic.
There are so many life changing experiences out there.
Thanks so much for reading!
We really hope you enjoyed this as much as we did. A huge thanks to Rob! And if you are feeling motivated, check out all our volunteering opportunities! We have something for everyone! And remember to check out Rob's Tedx Talk here for even further inspiration! Happy travels!