HOVOS THROUGH THE EYES OF A VOLUNTEER
March 16, 2020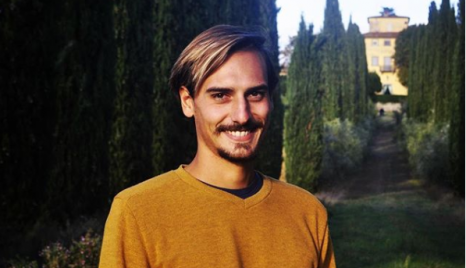 My name is Nahuel Tarricone and I´m a traveller and volunteer!
Having seen many corners of this world, I met Hovos´ founder, Mark, in the winter of 2018 and immediately had a very good vibe with him. Fast forward 2 years and this led to a collaboration where I give a hand with Hovos´social media… In this post I wanted to share a summary of my vision of Hovos. I hope you like it!
Hovos was born quite some years ago from the hand of entrepreneur and traveller Mark. Mark is a Dutch man who, dissatisfied with the options that other exchange websites gave him, decided to take the matter into his own hands and create his own website. His main idea was to put volunteers and hosts in contact with each other quickly and easily. Allowing volunteers to lend a hand in different projects in exchange for accommodation and food. The projects range from dog care, home care, language exchange, help on farms, help in hostels ... there are literally thousands of opportunities! From the beginning he put emphasis on Hovos being a family business, able to provide a personalised service to the "client" and allowing it to maintain dynamism on the page.
Today Hovos has more than 15,000 registered volunteers and 2,400 hosts. The gap between volunteers and hosts is quite wide so we want more hosts to join in order to meet the demand of our volunteers.
In addition to this, Mark himself continues to be the main person who personally answers every question, and his wife Ans also takes care of other administrative tasks. Following this, it has been a few months now since I, Nahuel, and my wife, Zoi, have joined the team to give a hand to everything related to social media. My wife and I volunteered at Mark's finca in Mallorca back in 2018 and since then we've had a good relationship! Mark´s finca is a beautiful piece of land, showcasing countless sustainable practices, lush nature, vegetable patches, loads of different tree species, traditional construction and even a vineyard! They managed to create a little paradise on earth and they ACTIVELY receive volunteers for the most part of the year! Make sure to contact them if you happen to be in Mallorca for a unique experience! This is the link to their profile: hovos.com/H=5.
Something worth highlighting about Hovos is it´s competitive price, well below other similar websites. Today there's a limited time offer to become a member for only $10 per year!! We also hold raffles on Instagram where we give away annual memberships for free so there are really no excuses to join :)
Furthermore, given the need to find more hosts, Hovos offers $10 to anyone who recommends and gets a host to join. If a host joins and has been recommended by you, Hovos will give you $10, no questions asked! Mark has even personally gifted $10 to new hosts in Mallorca!
In short, Hovos is made for and by travellers! If you want to travel the world lending a hand in fun projects then you've come to the right place! You'll save on accommodation and food while contributing to good causes! I personally travelled, volunteered, met people, learnt languages... and Hovos has played and keeps playing a big part in it! Join the community and start doing it too!