(NOT QUITE) In Fair Verona
November 20, 2020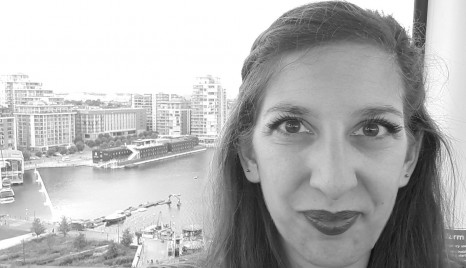 At the beginning of January 2020, I watched a film called Letters to Juliet, in which the main character travels to Verona and visits la casa di Giulietta. Upon finding an unanswered letter written to Shakespeare's immortal character, Juliet, amongst the bricks, and speaking with a group that repliesasJuliet, she volunteers to reply to this letter. Her own wonderfully romantic adventure begins. Enamoured by the story and intrigued as to whether this was a genuine phenomenon, I investigated. And yes, people can indeed volunteer as 'Secretaries of Juliet' and reply to letters that arrive from all over the world.
And yes, people can indeed volunteer as 'Secretaries of Juliet' and reply to letters that arrive from all over the world...
These letters are mostly about love: love unrequited, stale love, lost love, forgotten love for oneself, whatever sort of love you can think of. Each letter reveals to Juliet the writers' stories, often asking for advice, and the Secretaries' job is to answer giving advice or, if advice isn't appropriate or desired, simply to send back a message of sympathy, love, and hope.
Instantly, I knew The Juliet Club was something I wanted to be a part of. Reading some of the most exquisitely poetic letters on the official website made me fall in love all over again with the power and beauty of writing (something which I'm sure Shakespeare would approve of). It also made my heart glow with joy at the generosity of strangers: they are giving up their time to make sure that somebody somewhere is comforted, to revive this lovelorn soul's faith in themselves and in love.
Pondering on which qualities I own to be able to offer my services, I decided that my romantic and sympathetic sensibilities would be perfect to convey the message to someone halfway across the world that 'You are not alone; I am listening.' There is a deeply rooted craving for meaningful human connection, and what better way of demonstrating this than putting in the time and effort to hand-write a letter in an era in which we are used to technological means? Whose heart still doesn't rise within their chest when an unexpected epistle plops onto their doormat or falls out of their postbox?
Having resolved that this was my next project, I couldn't wait to book flights; I jumped onto various websites to plan my trip for Easter. While I researched the logistics (dates, accommodation, other attractions), my mind dreamily strayed into the realms of fantasy conjured by the images of fair Verona.
I'd stay in a bed and breakfast near the balcony that had possibly served as inspiration for William Shakespeare; it would be run by a couple who had been together since forever and whose hearty laughs rolled from belly to ceiling. I'd meet new people and share stories of our trips thus far as we bent over the table together, scribbling letters in various languages. The other volunteers and I would perhaps go for lunch together, find a charming Veronese restaurant to try homemade gnocci and pearà before returning to write. I imagined myself wandering Verona's narrow streets thronged with locals and visitors alike; along the snaking Adige and across the Ponte di Pietra; through its sun-washed piazzas; and surveying its grand Arena di Verona where gladiatorial battles took place under a scorching Italian sun. Naturally, I would gaze up at the balcony at the casa di Giulietta, imagining how many Juliet fans had clambered up the steps, peered into the courtyard below, and become overwhelmed with delight over the years. When the daylight crept away and the star-studded gentle night pulled its dark velvet blanket over the sky, I pictured myself in a bar tucked away near the river enjoying a glass of deep-bodied Amarone wine, nibbling on freshly baked ciabatta, and listening to the musical chatter of Italian around me.
Sadly, in the ensuing weeks, global events took place and the pandemic which persists in grounding many travellers ensured that my plans did not come to fruition. The disappointment was – back in March – buried beneath all the worry of uncertainty but in the last few months my dream has slowly been reviving from the ashes, like a phoenix. I'm still cautious about flying anywhere and so I am making no concrete plans until circumstances become more optimistic. However, I know that one day – hopefully very soon – I will be able to pack my bags and take flight to the city where kindness and love and letter-writing have not been forgotten.