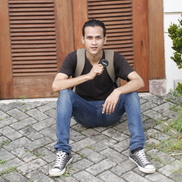 Volunteer since
2015
Speaks
English, Japanese
I really need more practices to sharpened my foreign languanges in any case.
About me
Im energic and powerful person in work hours,hardworker,fast learner and good adapted.
Preferred location
Anywhere within worldwide, as long as no racism.
Skills
Im good at foreign languages ability, fast learner, my basic skills are at elektrikal maintenance skills and the installation, also...i can repair any kind of electronics problem/damage.
Additional info
I am a smoker, I have a drivers license, I am not a vegetarian and I have no allergies.