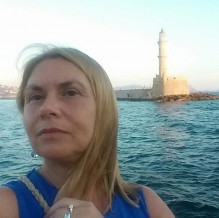 Volunteer since
2020
Speaks
Croatian, English, Serbian
My English is excellent, Serbian is perfect - it is my native language. Croatian is excellent. I can understand Italian.
Last seen online
Today
Current location
Spain
About me
I am MA of Music (classical piano). In 2018. I finished my PhD about music literacy (methodical- dialectical sciences). My field of interest is preparing concerts, piano and other music project as a soloist or chamber musician. During my life I have had many concerts and music project in Serbia, Slovenia, Italy, Switzerland... Walking almost every day, doing Pilates are mine sports activities. Traveling with my family, meeting and understanding different cultures are mine favorite activities and great pleasure.
Preferred location
In previous period I often traveled through East & South Europe countries. Now, I have strong wish to visit some countries of Western, North and/or Central Europe. Even countries I have not selected could interested me, so I invite hosts to contact me if they believe I can help them out.
Skills
I am expert in the field of music and music education for any age, specially children. With my qualifications I am very skilled in preparing cultural events, festival, projects... As piano and music lecturer I can help teachers in international schools, summer camps...
Also, I can help with regular simple every day home tasks. As a very creative person with nice communication skills and fluent in Englsih, Srbian & Croatian language I can be very useful in work with people, tourism...

Additional info
I am not a smoker, don't have a drivers license, I am not a vegetarian and I have allergies.
Generally I do not have allergies on food, flowers etc. except reaction on Bactrim.
Phone verified
Fast response
Payment verified
Review received
Experienced
Email verified
Passport verified