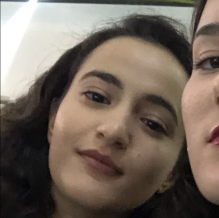 Volunteer since
2019
Speaks
English, Hebrew
I am very good in English in reading an writing, however my oral skills are not as polished though I can communicate.
About me
I like books and literature, science and nature. I believe in helping who we can and supporting those we can't. I am planning to study environmental science somewhen in the future.
Preferred location
I invite hosts from all countries in Europe to contact me if they find my skills helpful and they need help for a short time that is up to 3 weeks.
Skills
I have finished my service in the IDF and am now working in my country. I am looking to meet new people and work in jobs I wouldn't otherwise do. I am a good learner, can take care and clean a house very good, I like animals and nature and I think I'm pretty good with people.
Additional info
I am not a smoker, don't have a drivers license, I am a vegetarian and I have no allergies.
I am working on getting my drivers license