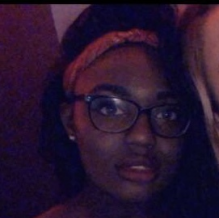 Volunteer since
2019
Speaks
English, Italian
Complete fluent in English I can understand a good portion of Italian, but my grammar is not great
Current location
Italy
About me
I am 18 years old, American and study in Switzerland. I have a service dog that HAS to go everywhere with me for medical reasons but he is clean, quiet and friendly. I can cook very well, love children and animals, and I am also willing to teach English.
Preferred location
My sister and I will be backpacking through europe with my service dog and will be in the Netherlands for a week.
Skills
My sister and I are both American so we speak fluent English. I know some Italian and my sister knows some Spanish.
I have a few certificates in cooking along with me and my sister both being savvy in animal and child care.
Additional info
I am not a smoker, I have a drivers license, I am a vegetarian and I have no allergies.
I don't smoke but I do not mind it if other people do. I don't eat red meat.
Payment verified
Email verified
Phone verified
Passport verified
Fast response
Experienced
Review received