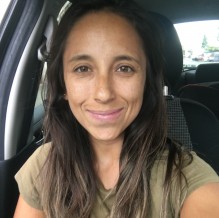 Volunteer since
2019
Speaks
English, French, Spanish
My native language is Spanish. English I speak and write and understand very well. French I don't speak very good but I can communicate what I want to say.
Current location
France
About me
I am very honest, hard worker and willing too learn new things. I love travelling and see different kind of cultures and sceneries. I love animals and kids . My hobbies are photography and treeking.
Preferred location
I will travel through Denmark the 8th of September keen to have a volunteer work while a wait for my working holiday visa.
Skills
I have been travelling over 8years around the world and I thoses years I have been doing a lot of different es kind of job like farm job in New Zealand , cleaning and housekeeping in australia and doing one year of babysitting in France. I speak Spanish , English and French
Additional info
I am not a smoker, I have a drivers license, I am not a vegetarian and I have allergies.
I am allergic to chocolates, but I eat anyway and allergic of dust.
Payment verified
Fast response
Review received
Experienced
Email verified
Passport verified
Phone verified