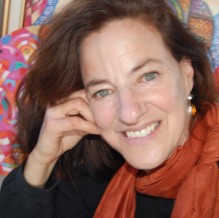 Volunteer since
2019
Speaks
English, Spanish, Italian
I am out of practice with Italian, but can read and understand it. I an read Portuguese but cannot speak it well...I can understand and read some French and am continuing my studies :)
About me
... I am an AVID nature lover and want to explore Costa Rica!... I find this kind of exchange a wonderful opportunity to see new places, cultures and meet new people, acquire new skills and hone the ones I have. I have a ´Buddhist´outlook on the world---believing in Kindness and Compassion for all living things, and believe in the power of a smile and a good laugh. I have a number of skills which I think will be useful to share with others. I love working in a team, and profoundly believe that EVERYTHING we do , no matter what it is, needs to be done with LOVE, or what´s the point!

Preferred location
I am SO excited to experience the beauty of Costa Rica... I have been teaching in a basemtn classroom for the past three years in Central Mexico and am ready to be out in nature!... My long term plan is to get to know Cntral America and THEN on to South America...I´m hoping my sunny disposition

, fluent Spanish and many talents will help me along the way!
Skills
... I am an experienced teacher (preK thru retired---Studio Arts, English TEFL and creative writing),speak fluent Spanish, an artist, a writer, love working with people( with experience in the hospitality business (hotels and Restaurants---very organized and good at delegating), I am a GREAT cook and love cooking, for both small and large groups---ANY kind of diet... I LOVE being in NATURE and don´t mind hardwork and LOVE getting my hands dirty... am handy at light maintenance and painting. Am interested in gardening, farming and harvesting, especially interested in Medicinal plants, Am an avid Tai Chi, Mindfulness and Meditation practitioner and instructor...LOVE animals of all kinds and children...Love the opportunity to be ín the middle of nowhere and OFF the grid! Am very good at moderating--and believe in the power of a big smile and a good laugh, so find it easy to get along with all kinds of people

Additional info
I am not a smoker, I have a drivers license, I am not a vegetarian and I have allergies.
Bee stings allergy, but carry ´antidote´....