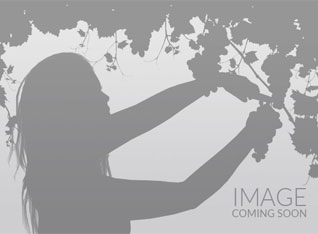 Volunteer since
2019
Speaks
German, English, Spanish, French, Korean
Fluent in German, French, English and Lingala (D.R.C). I know the basics in Spanish and Korean.
About me
I am generaly a curious person and educate myself through books and conversations/ discussions with people. I started studying languages because a believe that the world is an open book. The more languages I speak, the better I can travel and communicate and read the world page by page. You might catch me humming or singing while working because I love music. Furthermore I believe 40% of my brain is reserved to thinking about food, there is no instance where I would not try something new. Having a working-class / hybrid identity, I know how to work hard and respect other people's hard work, opinions and identity.
Preferred location
I am looking forward to discovering new cultures, working abroad, meeting new people and learning a bunch of new stuff.
I am very passionate about human rights, music, food, impacting children and broadening my knowledge in general.
I'm polyglot and want to learn new languages and cultures. My traveling plans for 2019 are South Africa, Zimbabwe, Zambia, South Korea, China, Japan and Malaysia.
Skills
I am a trained online marketer and certified translator. Further skills are singing, dancing, waitressing, cooking, organizing events, working in a supermarked, working as tour guide and baby sitter.
I speak German, Lingala, French, English, Spanish and hopefully a new languages soon thanks to traveling

Additional info
I am not a smoker, I have a drivers license, I am not a vegetarian and I have allergies.
Dairy products cause stomach ache. I have a pollen allergy.
Payment verified
Slow response
Review received
Experienced
Email verified
Passport verified
Phone verified