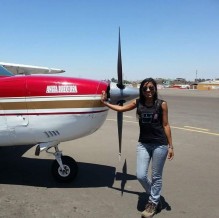 Volunteer since
2018
Speaks
English, Spanish
I'm learning English. It's not perfect but I can communicate. I think so. I'm Spanish native speaker.
About me
I'm a nerd, I like literature, art and love to watch movies and definitely
I'm animal lover.
I think I'm a nice person, I try it.
Preferred location
Hi
I'm Spanish teacher and I'll travel through Europe in the countries as selected and want to find stays not too far away.

Skills
I can help you with your Spanish. I studied and teach Spanish and Literature. I hold a Master's Degree in Education. I have been a Spanish professor for more than 12 years at high schools and many spanish as a second language programs. I love share about my language and learn about new cultures.
Additional info
I am not a smoker, I have a drivers license, I am not a vegetarian and I have no allergies.