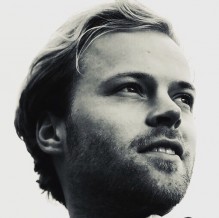 Volunteer since
2018
Speaks
German, English, Nederlands
Natively I speak Dutch, I achieved my Cambridge English degree on a level which came close to a native English speaker. I speak German on a decent level and understand French better then I speak it but I manage.
About me
I have recently graduated my bachelors degree and have worked as a project manager on a naval shipyard in holland. I managed a project in which I have really learned to manage and control a workforce of 50 people. Before I start my masters degree I would like to discover the world and experience other cultures. I am good in understanding and solving problems in a efficient way and work with others as a team. Through my youth I played tennis at a really high level in which I learned self discipline and commitment with a strong mentality. My hobbies are sailing, kite surfing, scuba diving and playing tennis.
Preferred location
I will travel the globe for about 7 months starting in Indonesia and work my way north towards Nepal through Malaysia, Vietnam, Cambodja, Thailand and Bhutan. After I will travel towards New Zealand to finish up my trip.
Skills
I have studied maritime mechanical engineering at the TU in delft. I'm specialized in engineering constructions and overal building skills. I have a profound knowledge in material selection and computer aided systems. Also I can teach a lot about physics and maths as well as the English language
Additional info
I am not a smoker, I have a drivers license, I am not a vegetarian and I have no allergies.