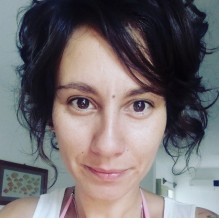 Volunteer since
2018
Speaks
English, Spanish, Portuguese
As I live in a border between Brazil and Argentina I can speak both languages. I'm an English teacher too.
About me
I'm a spontaneous person, as a teacher and performer I can surprise you with poetry while enjoying a good cards game and I can read you the Tarot of Marseille too! I really love baking.
Preferred location
I'll travel around South America with my partner Gonzalo. We'll be traveling around Brazil and our goal is to get to Colombia and also Mexico.
Skills
I'm an experienced english teacher and I really love doing any kind of arts. I'm a professional in performing drama but I enjoy doing a lot of handcrafts (painting, ceramics, woodwork, book's hand binding).
Additional info
I am not a smoker, I have a drivers license, I am not a vegetarian and I have no allergies.
Fast response
Review received
Payment verified
Experienced
Email verified
Passport verified
Phone verified