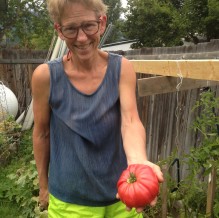 Volunteer since
2018
Speaks
English, French, Spanish
I am a native English speaker and a trained TESOL teacher. I learned French as a child and Spanish as an adult and speak and read both well but do not write either much.
About me
I am 57, retired science and math teacher, trained especially in Biology. I will be travelling with friends in Turkey but have time to do some volunteering. I am a helpful and friendly person who loves animals, plants and gardening and children. I have one son(26) and my husband does not like to travel so he stays home with the dogs and chickens.
Preferred location
I will be available in Turkey in October and maybe November 2018
Skills
Teaching, especially Math and Science, English or French. Animal care.
Additional info
I am not a smoker, don't have a drivers license, I am a vegetarian and I have no allergies.
I am flexible and will eat anything, even meat.
Email verified
Fast response
Payment verified
Review received
Experienced
Passport verified
Phone verified