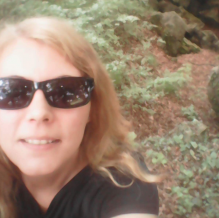 Volunteer since
2018
Speaks
German, Greek, English
Speaking just basic greek yet. English very well. Always willing to learn a new language if needed.
Last seen online
3 Months ago
About me
I like nature, animals, simple natural life style, writing, gardening, fresh cooking (mostly vegetarian, or just sometimes Bio meat), cultures, reading, and swimming every day. And i like cleaning, because i like a clean home.
I'm very aktiv with animal welfare.

Preferred location
I'm open to travel to any country! But i'm just looking for longterm stays up to six month and more.

Skills
I'm a writer and a big nature and animal lover. Very simple, outgoing person, open minded with a big respect for our nature and all kind of animals.
Was been living the last ten years in different countrys in south europe where i was been working next to my writer jobs with animal welfare, for car rental companys, hotels, kitchen, online marketing, farming, gardening, cleaning.
Would like to learn more about exotic and wild animals and food.
Spoken languages are german, english and basic greek. Always willing to learn new things!
Additional info
I am a smoker, I have a drivers license, I am a vegetarian and I have no allergies.
Sometimes i'm smoking, and sometimes not. It's not very important for me. And sometimes i eat fish or bio meat from animals who had a good life before.