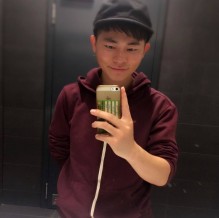 Volunteer since
2018
Speaks
English, Japanese, Chinese
I am learning Russian and German now.
Last seen online
4 Days ago
About me
Hi! a happy and little bit interesting guy from the earth!
I love spending time with friends, cooking, chatting, sharing, creating, studying or whatever that comes to the mind.
As for my hobbies: travelling, cooking, and having a good cup of wine at night, which are sort of my realistic hobbies. Besides, I also enjoy travelling while meeting new people along the way cos it is a super nice thing!
Preferred location
Basically, I have been studying in Europe for three years since 2015. At the first two years, I have explored the most part of Europe with my best Hungarian friend, which has given me amazing experience of getting know new cultures, different lifestyles, lovely cuisines and so on. With more arisen curiosity and passion, I would like to be a volunteer and have deeper, long explore in certain countries Germany, Iceland, Switzerland as well as Norway.

Skills
As a highly-motivated person,  I am willing to explore new adventures and adapt more challenges in my life. So far, I am doing my first BA program in International Managment at the second year, which the whole program has been trained me as a good speaker in public as to deal with different kinds of problems that also made my personality shined out in management field.
I also love helping people and caring others as much as I could. Besides, organizing happy events and cooking with friends that are my favourite things to do.
Additional info
I am a smoker, don't have a drivers license, I am not a vegetarian and I have no allergies.
Payment verified
Slow response
Review received
Experienced
Email verified
Phone verified
Passport verified