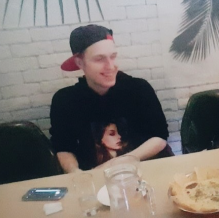 Volunteer since
2017
Speaks
Danish, English, Korean
My native language is Danish, and I speak English at an almost native level. As well as around intermediate level of Korean.
About me
I've been staying in Korea for more than 3 years, working various jobs.
In Denmark I had jobs such as Computer technician, kitchen staff, firefighter and volunteered at festivals.
Preferred location
I want to work in a guesthouse in Korea, as it's a great social experience. And a good way to make friends from all around the world, while staying in a good area.
Skills
I have 3 years experience working in guesthouses as well as hotels in Korea, as well as having worked as a computer technician in Denmark prior to me coming to Korea
Additional info
I am not a smoker, I have a drivers license, I am not a vegetarian and I have no allergies.