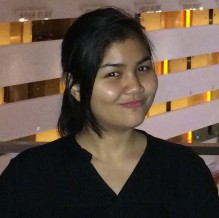 Volunteer since
2017
Speaks
English, Indonesian
Malay is my native language. I can read Arabic. Learning Chinese (Mandarin)
Last seen online
2 Months ago
About me
I am an outgoing, casual and laid back person once you get to know me. I definitely have the 'wanderlust gene' as I really like to explore new places, cultures and foods. I have a Bachelor's Degree of Vocation Education in Catering so I am very handy in the kitchen. I specialize in big-batch cooking for small or large groups and I am great with managing events. I am a quick learner, fluent in three languages (Malay, Bahasa and English) I can read Arabic and currently learning Mandarin. I love meeting new people from all backgrounds and sharing stories!
Preferred location
I will travel through Asia, Europe, Oceania and basically all continents as I am an adventerous person! Even countries I have not selected could interest me, so I invite hosts to contact me if they believe I can help them out.
Skills
I am a freelance personal chef specializing in vegetarian/vegan cooking. I am handy around the house, loves gardening and cooking with fresh ingredients from my garden. I hold a bachelor's degree of vocational education in catering so I can also help you with cooking for a large group of people or events

Additional info
I am not a smoker, I have a drivers license, I am a vegetarian and I have no allergies.
I don't smoke nor drink alcohol.