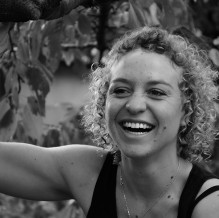 Volunteer since
2017
Speaks
English, French
A little bit of Portuguese and would love to learn more
Last seen online
9 Months ago
About me
I have been traveling since 2015 in farms and eco projects, I have a blog, www.wanderingfarmers.com (Though I havn't wrote in it in a while). If you want to know what I am up to though I continue to write and post on Instagram @grow-in-and-out
I am a Yoga teacher and I am passionate about Permaculture (passed a Design Certificate in 2013)
I plan to open my own project combining Yoga and Permaculture but right now I am traveling to learn skills, meet people, fine tune my idea and ultimately discover myself.
I am hard worker, always have been and I don't shy away from physical work.
Preferred location
Skills
Marketing: pretty much any thing you need to start and promote a small business (also travel with my laptop and design software if need be)
Permaculture and farm work: I have a Design Certificate, I managed an organic farm producing vegies, fruits and also tending to animals
Yoga: I am 500hrs certified Yoga teacher
Horses: I can ride, train and take care of horses
Customer Services: I have also worked in the tourism industry and know what need to be done to keep customers happy

Additional info
I am not a smoker, I have a drivers license, I am not a vegetarian and I have no allergies.