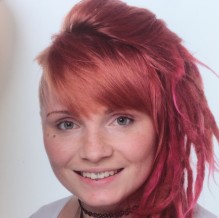 Volunteer since
2017
Speaks
German, English, French, Polish, Swedish
I am speaking English fluently , German is mother tongue and I am learning right now polish. In French i know some basic stuff and also in Swedish.
Last seen online
9 Months ago
About me
As I said I am student of philosophy and German studies and that's also about my hobbies. Literature and art belongs to it. I love to travel , get to know new people and challenge myself with new projects and tasks.
Preferred location
I would like to spend one week after Christmas in Venezia.
Skills
I am student of philosophy and German studies in Germany, but beside my studies I am working with children, youth and young adults. I am leading seminars , Workcamps and workshops. In summer I am also working in kitchen and I also worked in service in some hotels. But I also get to know with cleaning work, so actually no kind of work is a problem for me . In some projects I also worked in garden , with wood and so on..

Additional info
I am not a smoker, I have a drivers license, I am a vegetarian and I have no allergies.