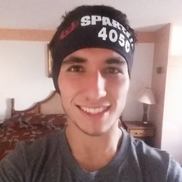 Volunteer since
2015
Speaks
English, Italian
I speak well the english and writing to, the italian just speak like beginner
About me
Hello my name is benjamin i am a mexican boy , 24 yers old, i will travel ti spain this novemmber 12, i want a star a new experience around europe, i like so much work, mi time always have been busy, i dont have bad habits i am a sport men, i practice so many sports o love to travel when i was 17 years ols i traveled to erurope alone, i am a honest person, i like to helpto the people and always make a best effort for get ahead.
Preferred location
I start mi journey in europe, i will arrived to spain, and start to contac the host for be more time in eruope, i want to be voluntarie because is my dream know the world, i wil work with so many passion and dedication, i hope be much time in so mnay countries i know people and her culture
Skills
Hello my name is benjamin, i studied marketing and relationchips , i worked of manager in a gym, i teach crossfit sppiining, funcional trainning. i has work for 5 yeras teaching swiming , specially childrens. o worked in a hotel like reception, but i want to learn all i can.
Additional info
I am not a smoker, don't have a drivers license, I am not a vegetarian and I have no allergies.