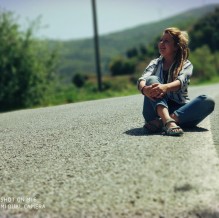 Volunteer since
2017
Speaks
English
I understand English perfectly, little Germany and im trying to do my best and i learn easily.
Last seen online
3 Days ago
About me
Im Just a human who likes to be in peaceful environment a woman Who likes to meet New people so New stories, likes to see New places of course,and wants to add New good or bed experiences, i know someone is waiting for me to Touch his or her life by volunteering.im living in a small town for 2 years after big city life.Me and my Mom Wè take care 10 Cats , 4 dogs 10 chicken.Wè make organic food and deal with Agriculture, after 10 years working in big city life.i Love nature and Live nature that's it
Preferred location
Hı, firstly Asia is my ideal place up to my beliefs and style.i always want to help children, teaching something.Pets, gardens, organic Agriculture. I would like to be volunteer to add some experiences and to touch somebody's life by heart, and finally which way is Right for me lets see
Skills
Namaste
Drawing pictures,sewing clothes,playing a flute,playing basketball,i can make dreadlocks or some hair wraps,cooking international foods etc ,know body language very well
Additional info
I am a smoker, I have a drivers license, I am not a vegetarian and I have no allergies.
Im smoker 10 in a day