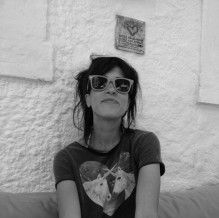 Volunteer since
2017
Speaks
English, Turkish
I can understand French but unfotrunately I couldn't speak.
Last seen online
3 Days ago
About me
Actually I studied law at the University but I found being lawyer soo boring so I decided to change my career. I went to Pilates classes and get my certificate and changed my career for forever.
As you can imagine I' m a positive and energic person. I' m a giving person and want to exchange life experiences with people who are like me

I really give important peace in my whole life. I like to spread joy to full your environment with peace. I' m a hardworking person and preferly to work all day.
Preferred location
Hi! I'm ilge from Turkey and I'm a pilates instructor in my country. I'm a social and enjoyable person who want to travel first of all Europe especially Italy, Spain, Greece or Germany. I like to teach Pilates or yoga classes to people around me.
Also I really want to meet different people all over the world and to improve my gardening, farming and construction skills.
You don't regret if you choose me because I don't hesitate to do work at any time, and try to adapt your environment easily.
Hope to meet you in your country

)
Skills
I' m specially good at Pilates classes, I have a certificate about this, additionally I can give yoga classes to you, your family members or your hotel visitors with pleasure.
I also like to work in eco projects which is unfortunately less in my country:( I would do anything about garden. I like to help in the house also especially celaning. I'm a pet friendly person and I hvae two cats in my house so I know the responsibilities these pets. Also I have two sisters and I take care them all of my life and I know how to care babies


In addition I can cook you Turkish food and Turkish coffee at the meals

Additional info
I am not a smoker, I have a drivers license, I am not a vegetarian and I have no allergies.