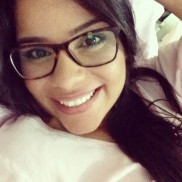 Volunteer since
2015
Speaks
English, Portuguese
I learn english, so is not my first language, i understand spanish, but dont speack fluent.
About me
Im a girl that want descovery new things, i feel the need to evolve, looking for opportunity, and always following my heart.
I Love Kids
I love animals
I love Life!
Preferred location
I would travel around The world , dont hava a prefference, anywhere where help is wanted, aroud kids, nature, art, and life!
Skills
I grow up in a little town in São Paulo, so i learn how to farming, help raised my 2 brothers, i impatized with kids! i love be aroud nature, never have help aroud the house so i know how take care of a house, im a fast learner. I want explore news abilitys.
Additional info
I am not a smoker, I have a drivers license, I am not a vegetarian and I have no allergies.