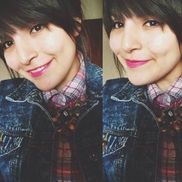 Volunteer since
2015
Speaks
English, Spanish
Spanish is my native language. I've been learning english since I was on elemental school, so I think it's pretty good at this time.
About me
I like to think of myself as a friendly, kind and caring person. I enjoy music, going to concerts and plays. Also I enjoy literature, a book can bring joy to my heart and a smile to my face.
I'm on a gap year, because I want to know for sure what I want to do with my life.
Preferred location
I'm interested on every country that is on the list, not just the few I selected, I really like to help everybody, because it makes me feel good. Please message me if you think I can help you

Skills
I'm used to help with the cleaning, cooking, washing the dishes, doing laundry and other stuff. I have a few skills on computers and internet, also I like art, music, literature and culture.
Additional info
I am not a smoker, I have a drivers license, I am not a vegetarian and I have no allergies.
I'm allergic to a certain type of medicine, it's called metoclopramide