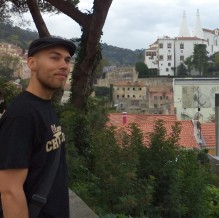 Volunteer since
2017
Speaks
German, English, Hungarian
I speak some Portuguese, not much though.
Last seen online
10 Months ago
About me
I like exploring new cultures, I've visited about 19 countries and lived in 4. I work quite a lot, I have an online startup. I live a healthy lifestyle (nutrition, sports, mental attitude).
Preferred location
I volunteered in Cambodia in 2013 and really enjoyed it.
Looking for opportunities that I can do next to my online business. So working hours with less than 25 hours are preferred.
My preferred countries are Mexico and Spain (Canary Islands).
Skills
I speak English, German, Hungarian and little bit of Portuguese.
I studied Marketing in Vienna, Austria. I've been in the online business space since 2014, and have a diverse knowledge of online marketing.
I know a bit about gardening as my grandpa has a big garden. I taught English in a language school in Cambodia in 2013.
Additional info
I am not a smoker, I have a drivers license, I am not a vegetarian and I have no allergies.