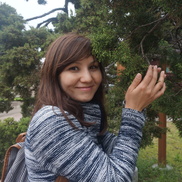 Volunteer since
2015
Speaks
English, Korean, Russian, Turkish, Chinese
My native language is Kazakh. Fluent in Russian and English, I know basic Chinese, can speak Turkish, studying Korean.
Last seen online
2 Years ago
About me
I have an experience in administrative works, sales, teaching, governmental procurements.
I have college and Bachelor degree in foreign languages: two foreign languages.
My hobby is yoga.
i like reading books, knitting, and studying foreign languages.
Preferred location
I'd like to be a volunteer in countries listed below. I'd like to help people, to ease their lives, to share knowledge, to gain experience, to practice my language...
Skills
I am a teacher of English. However, i have only one year teaching experience. After working as a teacher i started to work in other spheres. Though teaching is still closer to my heart. So, I desire to travel around and gain more experience.
Additional info
I am not a smoker, I have a drivers license, I am not a vegetarian and I have no allergies.