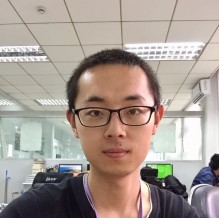 Volunteer since
2017
Speaks
English, Chinese
Chinese is my mother tongue and I've been study English as a second language for eight years.
About me
I'm a 23-year-old boy and I'm a college student in Fudan University. I'm really eager to explore the world. Also, I'm pretty outgoing and hardworking. Hope to have a good time with you, my future hosts~
Preferred location
I'm a college student in China, Fudan Universtiy. Basically, I would like to travel the world with a volunteering way.
Skills
I come from a teaching family, both my parents are teachers. So, I'm good at teaching Mandarin and Chinese culture. Also, I can do house work,etc.
I'm keen on learning all kinds of skills, after a short time training, I can manage many basic skills~
Additional info
I am not a smoker, don't have a drivers license, I am not a vegetarian and I have no allergies.
I have a Chinese official driver license, but I'm not sure whether it is recognized overseas.