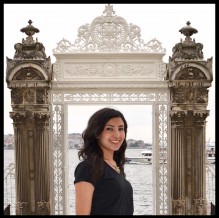 Volunteer since
2017
Speaks
Catalan, English
I consider myself excellent in English speaking, listening, writing and reading. Arabic is my mother ton
About me
I'm a creative visual person who is usually driven by my passion towards things. I believe in the quote "Do it with passion or not at all". I'm blessed to have a job I'm passionate about. I'm an interior designer graduated from architect department, Fine Arts college. I have a great passion for traveling, it's a great pleasure exploring different cultures and getting to know its local citizens. As long as i live i wish i won't stop exploring different countries at least 1 country a year

Preferred location
I'm willing to visit many countries in Europe and Africa, but i only want to visit one country at a time to get the full experience. I can stay from 2 to 3 weeks as i have a full time job that i don't want to loose.
Skills
I have studied architecture and interior design. I'm very good in most things needing art, design and creativity. I'm ready to paint walls or do any modifications related to design and building. I'm also open to new challenges like farming, animal caring,... I am a very flexible person eager to enter new experiences and learn new skills.
Additional info
I am not a smoker, I have a drivers license, I am not a vegetarian and I have no allergies.
I am a pretty good driver