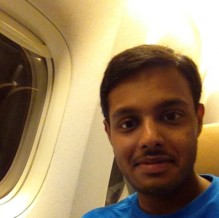 Volunteer since
2017
Speaks
English, French, Hindi
I am a native english speaker. Can communicate in french as well.
About me
I am very energetic and work oriented. Given a task, I would like to finish it in the quickest and easiest way possible.
Preferred location
I am more than willing to travel other countries as well. I feel my experience can give them a helping hand and accomplish the work.
Skills
I have done masters in electrical engineering but the need for electrical engineers is not demanding so I am willing to work in any enterprise.
Additional info
I am not a smoker, don't have a drivers license, I am a vegetarian and I have no allergies.
I am a complete vegetarian. I don't smoke or consume alcohol.