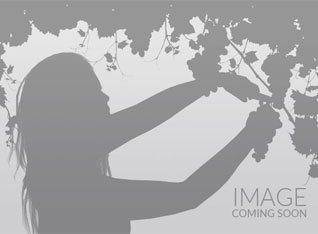 Volunteer since
2017
Speaks
German, English, Spanish
Fabiennes Spanish is basic to intermediate and the English intermediate. Oliver speaks English intermediate.
Last seen online
12 Months ago
About me
We are a german couple from the lake of constance. We both quit our jobs this year to go traveling and get new experiences like farming, permaculture, and what else we can get


About Oliver:
In my freetime I like to be outside and make outdoor sports like biking, trekking, bouldering and other sports. But I´m also open minded for other sports. Also I love it to create wooden furnitures and other recycled wooden stuff out of pallettes. 
I worked as an mechatronics technician in the production industry. After three years in this job I became Deputy Head of a production unit. After that experience in industries I won´t spend any time in this system. 
So I decided to go travelling with my girlfriend and collect new experiences about other countries, languages and cultures. 
Now I want to share experiences and get some input about farming and gardening.
At least we spent two months in Spain and Portugal with Kirby, our camping caravan. 
About Fabienne:
I´ve studied social work. Through 3 years I worked in a youth-culture-center. After 1,5 years I got the chance to change into the boss-position in this institution. During this time I´ve started a qualification in Experience Education and had a lot of cooperations with the social workers at the schools. From that point we´ve organized a lot of leisure offers. Most of them included things like climbing, canoeing, how to cook in the nature, trekking through the mountains, kooperation-games...the most important was to get out of the house, out of the school an into the nature. The kids should get the experience to trust into themselves, into their skills and also to get to know their own boundaries.
Like my job involves, i really enjoy going out doing sports like bouldering, canoeing, trekking, mountainbiking. Also I like to dance salsa, kizomba and bachata. About 1,5 years I worked as a kizomba-teacher. Another hobby of me is cooking. I really enjoy trying out new creations with different kinds of vegetables, cereals and legumes.
I´m open minded in learning handrafts like knitting, crochetting, sewing... 
Preferred location
At this time we are travelling through Patagonia from the south to the north and then to Chile further to the north. After that we are likely to go to Bolivia, Peru....until now we don't know exactly our way...We let it done
Skills
We both don´t have many experience in farming or gardening. But that´s why we want to do this. We are really interested in getting new skills, get to know the culture and language and help other people in their everyday life. In Ushuaia we take part in a start-up-project of permaculture and worked their for about 1 week. And we really enjoyed the time and work we had. We have a lot of knowledge about gardening and this but not so much practice because we're living in a city. Fabienne can teach a bit of Salsa, bachata and Kizomba. Know a lot about healthy cooking, like to construct new things and try out new handcrafts. Oliver has a lot of energy for working with wood or other materials. He has a good knowledge about permaculture, economic an nature. And he is good in different kinds of maintenance.
Additional info
I am not a smoker, I have a drivers license, I am not a vegetarian and I have no allergies.
We are no vegetarians but we can live without meat, we don't eat a lot of meat so it doesn't matter.