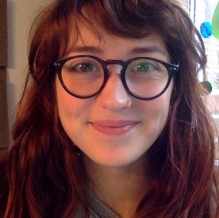 Volunteer since
2017
Speaks
German, English
I understand Nederlands well and I can read it perfectly. I still struggle with speaking it. I had Spanish in school but that was several years ago, I would like to spend time in Spain to learn the language again.
Last seen online
1 Years ago
About me
I am very creative and outgoing. Socialising comes easy to me, as I enjoy meeting new people, hearing about experiences and different cultures. I love learning new things and evolving the skills I already have. I am very active (hiking, (Acro)Yoga, climbing, running, ...), but also enjoy crafting, drawing/painting. I have a passion for healthy food (vegetarian/vegan) and want to learn more about growing fruit and vegetables and minimising my ecological footprint.
Taking care of children has been a big part of my life, however, during my studies I have had little to no spare time to do so. In my summer holidays I would like to either evolve my knowledge about permaculture or spend some more time looking after children. (Maybe both at once?)
I am looking forward to spending time in Spain in summer, as I've only ever been to Barcelona once before!
Preferred location
I will spend two months in Spain in summer 2017. My main goal is to learn the language but along the way I would love to gain insight in the culture of Spain. If possible I would like to learn more about ecological ways of living and permaculture.
Skills
I am currently studying Liberal Arts & Sciences in the Netherlands. I am fluent in German and English and am currently learning Dutch and Spanish. I have a lot of experience in childcare as I have been babysitting several days a week in the past 7 years, I was an intern in a kindergarten and I worked as an Au-Pair in New Zealand for a year.
Further I spend time in an Ecovillage in New Zealand and had the possibility to learn about permaculture and minimising my ecological footprint.
I can teach languages as I have a good understanding of the grammar, I can help with housework, gardening and farming and taking care of children.
Additional info
I am not a smoker, I have a drivers license, I am a vegetarian and I have no allergies.