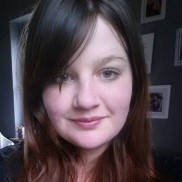 Volunteer since
2015
Speaks
German, English, French
I understand french, but since I left school I haven't practised it much.
Last seen online
4 Years ago
About me
I'm 22 years old and live with my boyfriend, two dogs, two cats and a horse near Koblenz.
I like horse riding, reading, camping and meeting my friends. I'm interested in the English language and culuture.
Preferred location
I'm studying English and German here in Germany and I would like to become a teacher. During my studies I have to stay abroad (in a english-speaking country) for 3 months. In this time I would like to learn something about the country, culture and of course speaking more fluently.

Skills
Normally, I work in a hotel but since October last year I'm studying English and German, because I would like to become a teacher.
I like working with children and animals. It's no problem for me to help in the house or in the garden.
Additional info
I am not a smoker, I have a drivers license, I am not a vegetarian and I have no allergies.