About the workproject
We need 1 volunteer
We have a small house in a village in south-east Bulgaria which are gradually turning into an eco-project (permaculture, sustainability).
We're looking for helpers for
- Housework (cooking, cleaning, tidying, food preservation)
- Gardening (seasonal tasks: mowing, weeding, landscaping, planting, composting, watering, mulching...)
- Construction (small projects, e.g. convert the old outside toilet into a composting toilet, build a small pergola from reclaimed materials)
- Maintenance and repairs (various small jobs around the house)
- Pet care (rescue cats and dogs)
Tell us what areas of work you're interested in, and we'll try to allocate this kind of work to you. If you're a couple, you can work in different areas according to your skills.

The placement is suitable for a single person or a couple. Work hours are flexible. We ask for 25 hours a week, and you can choose your own schedule.

No smoking in the house, please.

Please apply only if you are fully vaccinated agianst Covid-19.
My project blog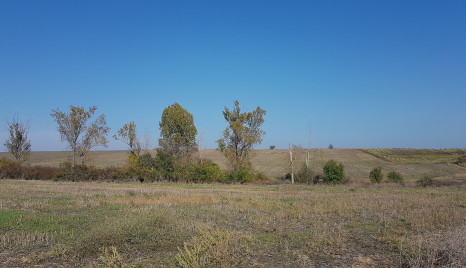 Golden Autumn Days
October 23, 2021
The weather is gorgeous here -bright blue sky, golden sunshine, trees in yellow green and red glory. The temperature is mild (we often wear short-sleeved topsin the afternoon), and it's a pleasure to be outside. We're planting berry bushes and spring bulbs.Bees and butterflies enjoy the sunny days, too.So do our pets: the kittens are tumbling on the ground, and the dogs race each other at high speed through the orchard.The vegetable beds still gift us their bounty: potatoes, peppers, aubergines, spinach, and the last of the tomatoes.Life is good.