About the workproject
We need 10 volunteers
We provide long-term sustainable solutions to problems in rural Africa which are mainly caused by poverty.

GVA Foundation – Africa designs and conducts programs which contribute to the welfare and social productivity of disadvantaged individuals and communities with an emphasis on children and youth.

We address some of the most pervasive problems in rural Africa, including HIV/AIDS, malaria, hunger, education, poverty, access to clean drinking water, and orphaned children. In addition, we focus on empowering the youth of Africa through leadership and skills training.

Mission: Providing resources to achieve sustainable development in under-resourced areas through effective community education and development of projects.

Vision: Self-sustaining individuals and communities free from extreme poverty.

GVA Foundation – Africa is founded on the principles that our common humanity is more important than our individual differences. We therefore operate on a non-political, non-denominational, and non-sectarian basis, welcoming each and every African in need.

GVA Foundation- Africa reaches out for the furthest and abandoned communities in rural areas of Africa including the exotic Islands. By educating the residents on diseases awareness & prevention, and fostering the creation of self sustaining projects run by the local community, GFA aims to achieve this vision.
My project blog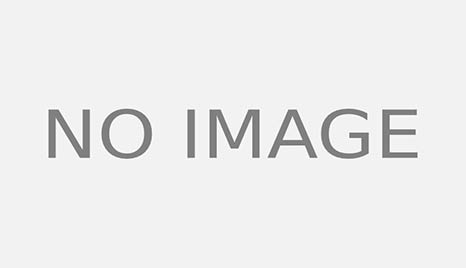 Hello Everyone, Happy To Be Here!
June 17, 2020
Hello, I am Isaac Ssamba, a Ugandan Social Entrepreneur, Humanitarian, Businessman and Farmer.I am the Founder and Team Leader at SunTrack Adventures, a tours and safari company based in Uganda.I have been a licensed tour guide, tour operator and travel consultant since 2009.I am also the Founder and Operations Coordinator for GVA Foundation - Africa a non-government humanitarian service and rural development organization, which I started in 2006.I own and manage, Nomads Home, a bed and breakfast guesthouse, in Kalagi, Mukono, Uganda and Namazige Mixed Farm near Lake Victoria.I am an adventure travel and road trips addict and so I founded a knit-community of adventure seekers which I named- Vacation Hunters – East Africa.If you choose Uganda and East Africa at large as your next destination for a vacation and holiday, I would like to be your personal guide or travel advisor.I was born and raised up in Uganda and have been a registered guide for over 10 years. My private and group tours and safaris have been successfully introducing people from all around the world to the wonders and excitement of this beautiful region of the African continent for many years with an element of humanitarian service.I speak good English and my tours will show you all the best places to visit both on and off the beaten track.I will introduce you to many tour deals, vacation activities and amazing destinations. I can easily arrange things for you to do that will accommodate people of all ages.I can organize your airport transfers and ground transport in well maintained personal cars as well as help you with your hotel bookings and even guide you to sumptuous relaxing places.Although I am based in Uganda, I can organize private tours and safaris across the East African region (Kenya, Tanzania, Rwanda and Burundi) and you will get the best of the experience when you use my service.I offer basically customized tours and travel service and I also offer homestay-like accommodation in Uganda to help you save on extreme hotel bills at my Nomads Home.For those interested in volunteering and getting immersed into the local cultures, I have been recruiting and hosting volunteers since 2007 at various projects run by GVA Foundation-Africa and her partners in the region.I am able to customize the Tours and personalize your activities to your own unique requirements and am happy to guide groups of any size.I provide you with a service which enables you to enjoy all of your vacation and holiday without having to spend your time going to all the travel and booking agents. I take care of everything for you, whether you are here in East Africa for a few days or a more extended period.Please enjoy your journey through my page and use the booking/enquiry form to let me know your choices from my catalogue. The more information you are able to give me the better I will be able to tailor my services to your pearl of Africa Tour requirements.You can as well contact me:+256-791-517383 (Whatsapp)zakzamba@gmail.com