Bhrigu Lake Trek
March 2, 2021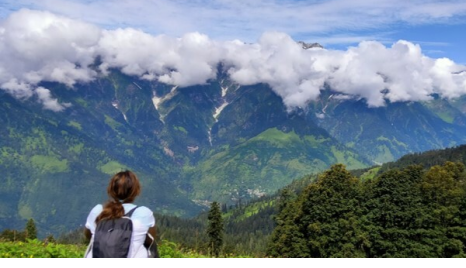 Bhrigu Lake is a high-altitude alpine lake near Manali, Himachal Pradesh, at a lofty elevation of 14000 feet. Bhrigu Lake was named after Maharishi Bhrigu, a great saint who used to meditate near the lake, making it holy. Despite its elevation of 4300m, Bhrigu Lake can be reached in just three days of trekking. It is located to the east of the famous Rohtang Pass.
The trek passes through some of the most surreal meadows, pine forests, traditional villages, and quaint apple orchards, all while offering spectacular views of peaks such as Hanuman Tibba and the Pir Panjal's Seven Sister Peaks.
What makes Bhrigu Lake the trek with the highest ROI?
One of the most enthralling short treks in the Himalayas is to Bhrigu Lake. There's more to the Bhrigu Lake Trek than meets the eye: a high-altitude alpine lake, verdant meadows. Here are a few of the reasons why the trek to Bhrigu Lake is worthwhile.
1. In three days, you can reach a height of 14000 feet.
2. It's a perfect trek for first-timers.
3. Bhrigu Lake's raw and uncommon beauty
4. The trek's breathtaking track
5. Views of the snow-capped peaks from an amphitheatre
6. The Bhrigu Lake's fascinating history