VOLUNTEER IN TUNISIA
November 8, 2019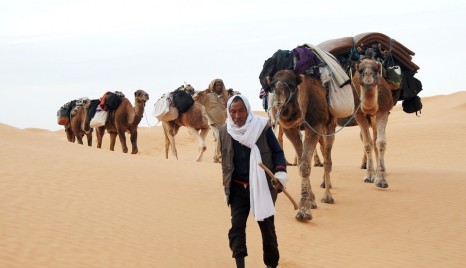 Are you looking for an affordable volunteer program in Tunisia? - Welcome to Go Volunteer Africa, the largest and leading volunteer travel organization in Africa.
Go Volunteer Africa has a number of unique and challenging volunteer placements across Tunisia. Whether your passion is sustainable community development or vital healthcare work, Go Volunteer Africa can offer you an unforgettable experience in Tunisia.
Whichever program you choose you will be benefiting from Go Volunteer Africa's extensive experience in Tunisia.No particular skills are required to volunteer with us and training is given locally but if you do have particular experience in areas relevant to your program then this will enhance your contribution.
Volunteering with us could help you choose a new direction in life or develop a career path you may already be on. It might be both a personal highlight and a practical stepping stone in a gap year or, for anyone at any time, a great way to go abroad for much more than just a holiday.
Go Volunteer Africa arranges a number of astonishing Tunisia travels, tours, excursions, expeditions, desert treks, culture immersions, Cruises, desert hiking, Summer travel, guided tours, desert tours, groups tours and meaningful volunteer work in Tunisia.
All our Tunisia volunteering holidays include airport transfers and accommodation and some days off to volunteering and giving back to communities. We can customize itineraries for any size group for any type of tour throughout Tunisia to meet your personal or group preference.
Lets Go Tunisia with Go Volunteer Africa - Volunteer | Travel | Vacations
Do you want to volunteer in Tunisia but you have more questions?